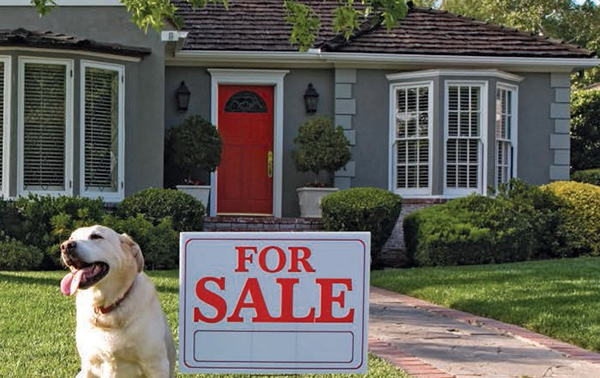 How to choose a real estate agent when selling your property
California real estate is incredibly complicated. The amount of disclosers is staggering. The areas to lose money are wide-ranging in the real estate transaction. It is exceedingly wise decision to hire a professional real estate agent. How to choose a real estate agent to represent you when you are selling your property is a critical decision.


Recognizing the value of the three most important aspects of selling a house will give a guide line to fining the best real estate agent. Then find the suitable real estate agent who can deliver these services to maximize your real estate value. Pricing, Marketing and the real estate transaction are the three central skills a listing real estate agent must have.

Setting the home price is the toughest part about selling, yet it is the single most important factor to consider. Establishing the right price is the key to how the property can be sold and how fast.

Selling a house for the maximum price is commonly the most important factor to a property owner. But highest price is not always going to work for every property. Understanding the current local real estate market is key.

Note, I said understand. In today's market, many real estate agents are setting the price too low. Most agents just do a CMA or Comparative Market Analysis. The problem in this market is that most sales are distressed property sales. A short sale and REO generally sell well below retail selling price. In addition, many homes are selling for cash. These cash buyers generally are real estate investors. An investor buys property below retail price.

Therefore many real estate agents are telling their clients to set a low wholesale or distressed price on their home. Yes, the property sells fast. But the reason is that they are priced to sell as distressed, not full price. And, the sad fact is, in today's market there are many retail home buyers willing to pay full price. This means, if you sold your property that way, you lost tens of thousands of dollars of profit you could have kept if your house was priced correctly.

Maximizing the full profit potential for my client is the goal when we price a property. It is harder work. But it pays off for the home seller.

This is just one of the price-setting criteria we use in determining the price. Other factors are the micro area issues as well as the general area impact. The condition of the property and buildings are important elements to setting the price that are commonly over looked. How many upgrades and how well maintained are key elements. Special value points like access issues, garage elements, special rooms, office, sewing, baby, feng shui, yard size, and the list goes on and on. Even the property's providence could have a big impact on price.

Make sure the real estate professional understands and uses a pricing system above the CMA standard to price your home. If they are not, then keep looking for another agent who will serve your needs, not theirs.

Marketing your home to sell is another major element when choosing a real estate agent to sell your home. Marketing your house is paramount. Some real estate agents just put your home into the MLS system. Unfortunately, this simple marketing plan will not generate the most leads and might not bring the best price.

The real estate agent that takes the personal approach to each and every house we sell has the best marketing system. The goal is to maximize a house's attributes in a way the home buyer finds attractive and valuable.

There are many marketing tools used to sell houses. A property can use all of them or just the right ones to sell your house. A creative agent can even generate a one-of-a-kind marketing tool or event to sell your house.

Some marketing tools are virtual tours which give a striking full screen panoramic view of your house, web pages or even a whole web site just to market your home. QR codes, real estate For Sale signs, social media projects and maybe a special mailing program are just a few of the tools used by professional real estate agents to find the buyer willing to pay the most for your home.

You can check out a more comprehensive list of real estate marketing tools at: selling real estate

One important key element of real estate marketing is home staging. Home staging is the process of preparing a home to sell in the real estate marketplace. Home staging works by making a home appealing to the highest number of potential buyers. It can be done professionally or by the seller. For some tips, check out: Staging house blog at HousingSacramento. Also, you can ask for a free home staging guide for do it yourself sellers.

Ask the real estate agent if they are going to spend money marketing the property. Find out if they have spent money in the past on marketing. I have knowledge of a real deal where the agent spent $5,000 up front in marketing cost to bring buyers with good offers to the seller. This kind of commitment is what is needed to sell some properties.

The real estate transaction in California is complicated to say the least. The real estate transaction has legal issues involved as well as tax, zoning, ownership, legal transfer, liens, encumbrances , property rights, fees and more fees. The list is a lot longer, but who likes to read lists?

Many real estate agents just write the listing contract then hope everyone else does there job. Just ask the average real estate agent how many deals "blow up" or did not go all the way through closing and you will be surprised. Many could not be helped. But many could have been prevented and would have saved the home owner grief and problems.

I recently sold a home that had two offers near the same price. But one offer was going to be problem free to close and the other one had many places where the deal could have blown up. The reason I knew this was I did my due diligence on the prospective buyers and understood the financial strengths and weakness of each one. The deal closed on time with very minor issues to resolve along the way.

Not having a deal go through to closing can have a tremendous impact on the home sellers. The cost in time and money can be major. A committed real estate agent that will stay on top of the transaction is a must.

I also believe in a team approach to the real estate transaction. I will pay out of my commission to use whatever team it takes to close the transaction. I have transaction coordinators that handle hundreds of real estate transactions a year on my team. They help keep an eye out for any paper work problems.
Transaction coordinators, escrow account managers, lawyers, mortgage specialists, specialized real estate agents, tax professionals and other personnel may be needed to close a real estate transaction. Working with an experienced professional team could save thousands of dollars as well as legal and tax expenditures.

A real estate agent could be new to the business, and if they do not have an experienced professional team backing them up, you are taking a big risk listing with them. Ask about how they will insure that the real estate transaction process will go smoothly. Though an agent without a good team can be problematic, an agent with no team is even worse. Laws and taxes change every year. Having one person can keep up with all the fields needed in a real estate transaction is a little unrealistic. Protect yourself and work with a real estate agent that has a proven team.

Ask how the real estate agent is going to set the price on the home. Ask how they will market the property. Ask how they will see the real estate transaction to closing. And if you like the answers then choose them to list your home. If not, keep looking. It is too important a decision to trust to an acquaintance or family friend who isn't qualified.

To ask Dan Parisi about any of these question about how to find a quality real estate agent to list your property just fill out the form and he will personally reply.