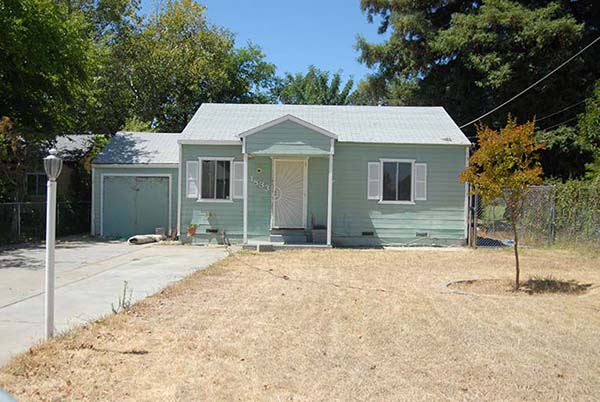 Solving distressed home owners' problems
I was introduced to Mary (not real name) at a very difficult point in her life. One major problem she had was her house was severely damaged and left abandon by a family member. She was unable to pay the mortgage for many months and the lender started foreclosures proceedings.
I took on the project property to hopefully do a short sale before it was sold at foreclosure. When I inspected the house and did market research of real estate values I thought I could sell the house to an investor who would restore and rent it. Not as a short sale, but at a price high enough to cover the debt and give Mary much needed money.
When a property is short sold, technically, the home owner should not receive any cash out of the transaction. The bank or lender feels that if they have to take a loss on the loan then the borrower should not benefit from the sale. Sometimes there are ways to get the home owner cash from the deal, but, it is a case by case situation. If someone you know is possibly going to short sale their home, let me see if there is any cash in the deal for them.
Now back to Mary's story. I was able to find a one-of-a-kind investor that was able to see the long term value of the property. They bought the house at a price that the lender was paid in full. This will help Mary's credit long term. No short sale or foreclosure on her credit history. And, Mary was able to get a check upon closing the deal on the property.
Not every one that is given a notice of default (NOD) or a foreclosure notice will have this happy ending. But when a creative realtor real focuses on what is best for the client, things like this can happen. I see many real estate agents going the easy short sale way and selling to a flipper they know. The lender and home owner lose but the flipper and agent win. I like win-win deals. Not the easy win-lose deals.
I believe in hard work to find the best way to benefit my client. There are creative ways to find money for property owners who are in distress. I remember one deal where we found $8,000 for the home owner who had to short sale their property.
If your or someone you know is behind on their mortgage, has received a Notice of Default (NOD) or is in foreclosure, contact me to see if I can find money in the deal for you. It is a free consult. No cost to you at all.
Call (916) 481-8106 or email or for a free no obligation consult.
Dan Parisi as a real estate Broker/Investor.
916 481 8106
[email protected]
Real Estate Realtor
DRE 01923081