Is There a Concierge In Your Future?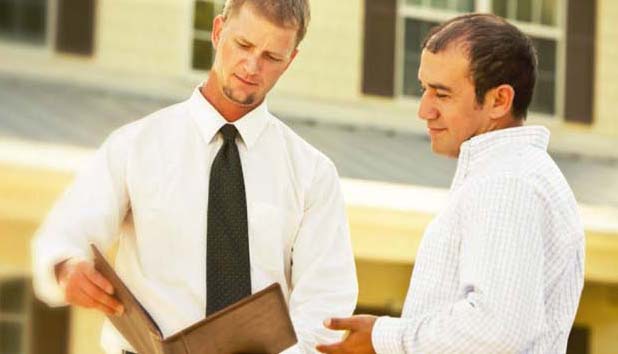 by
Danetta Kwasny
You may have seen one at the airport or maybe in a hospital or, more than likely, at your favorite hotel. Regardless of where you've seen a concierge, their mission is usually the same: help you get done what needs to get done quickly and easily. And when it comes to buying or selling your home, a personal concierge is a lifesaver, stress reducer, and superhero all rolled into one.
Home Buying and Selling Made Easy   
Here are some of the things a personal concierge can help you with whether you're buying or selling your home:
1.     The Inspections: When it comes time to have your home inspected, you want a respectable company to come in and do it right. There's nothing worse than calling in an inspector who "finds" a water leak where there is none or "discovers" termites in your brick wall. A concierge will have a network of respectable inspectors to choose from who will get the job done right.
2.     Repairs: Even before the inspector makes a visit, you may want (or need) to get some things repaired. Whether it's a roof replacement, surface cracks in walls, or that old window in the front room you had duct taped five years ago. Your concierge will make sure you get the repairs you need quickly and efficiently. Duct tape not included.
3.     Home organization: Is your home cleaned up and ready for a viewing or are the walls still covered with Uncle Clive's deer head collection? Are your closets and drawers overflowing? Have your cars never seen the inside of your garage because it's cluttered with boxes from your last move? A good concierge will help you organize your living space, making it an attractive gem to any home buyer.
4.     Moving your stuff: When it comes time to pack up and get your stuff from one house to another, you don't want to discover you hired the Three Stooges Moving Company. You'll want movers who are prompt, courteous, and get your things packed up safe and sound. Your concierge will find the right movers for your move so that everything gets to where it needs to go… intact.
Of course, not everyone who buys or sells a home will call on a professional personal concierge. There is always the do-it-yourselfer who wants to do it all to save a few bucks. But normally, the money you save on doing it yourself is quickly swallowed up by the bottles of antacid you have to buy or the money you have to put out to have it done right the second or third time.
So if the joy of getting it all done without the stress, the headaches, or the cost in time and money is tops on your list, call in a personal concierge for your next move. It's like having your own personal superhero without the cape.
————————————————————–
Danetta Kwasny is owner and CEO of Personal Advantage Concierge, a full-service concierge service helping you get it all done for stress-free peace of mind. www.personaladvantageconcierge.com