What makes a property multigenerational?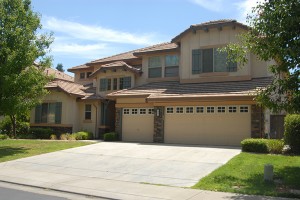 What makes a multigenerational property? The short answer is people's needs. No one property design fits all multigenerational property wants or needs. This blog deals with many of the common features of a multigenerational property.
Communication is the keys to successful multigenerational living. Getting a feel of what features are available, then discussing them is an example of open, up front communication that can save a lot of time when looking for a new home.
One example is maybe Mom and Dad did not share how important it is to have an en suite bedroom and the search began with one master with en suite An en suite is a bathroom that is directly connected to a bedroom. Then after some time and Mom and Dad kept saying "no" to the home, it is discovered they want the en suite. The time lost not looking for a two master bedroom with bath is lost. In addition, how would that information impact the price? Also, how would that impact the square footage of the property? And it goes on and on.
Listing the home's features can be very helpful. Our checklist has these options: Must Have, Would Like, Willing to Compromise, Must NOT have, Not Important. The idea to embrace is at any given time in the real estate market, the perfect home with all the wants and needs in the picture-perfect location and at the right price may not be a reality. Therefore, compromises must be made. The checklist helps with that process.
The multigenerational property has a unique mix of home design. None of the designs are unique, but the mix of building features creates a design suited for the multigenerational family. In other words, a master suite is not unique, but having two or three master suites in a home is unique.
Another thought before the list is the privacy versus public areas. Successful multi-generational living requires a fine balance between private and communal spaces. Private space can mean a two building layout like a guest house with a separate, self-sufficient unit away from the main house. Or privacy can be as simple as a personal bedroom with a door that can lock. Explore what every family member wants and needs for privacy when creating the list of features.
Public areas focus around eating, social interaction, playing, entertainment, relaxing, parties and social gatherings. The rooms that fulfill these requirements can have more than one function. A child's play room in the day can have a second TV for alternate entertainment than the family room. The size of the public room can be very important to some families. Working out what is needed and wanted before the house searching begins will help in looking for the right property with an approximate price range.
Notice on the Multigenerational Home Checklist that there are several blank spaces to create your own features. Every multigenerational family is unique and so are the features needed to meet all the individual needs of the family. There is not a music room on the list. But that could be a key need when looking for your multigenerational home.
One last point; work with a real estate agent that is comfortable with all these issues. Many people choose a real estate agent by who they know, but in this case a specialist could be the best choice to finding your new home.
MultiGenerational Home Checklist
MultiGenerational Home for Sale