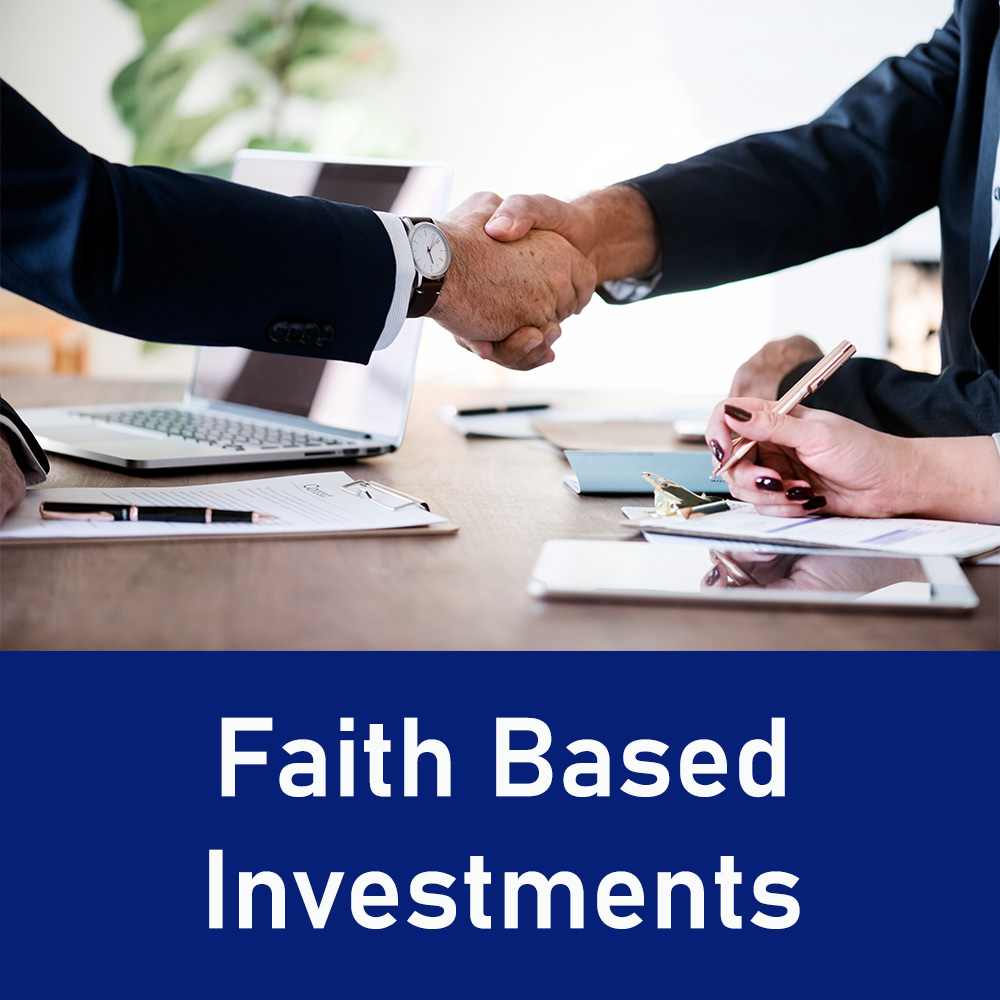 What is faith-based investing?
Faith based real estate investing is a form of socially responsible investing (SRI) with a major difference. Socially responsible investing is defined as an investing strategy that aims to generate both social change and financial returns for an investor. Faith based investing has both of these elements but adds compassion and integrity when dealing with the property seller.
Faith driven investors are attempting to integrate biblical principles into every aspect of their financial life. The faith driven investor views real estate through a value system based on their faith. Value based investment strategy has been a common term for investors for many years. It is this value base that gives the faith driven investor the process or way they deal with people and money. By focusing on the person first with a biblical context they will act with integrity, kindness, respect, accountability to their God, and long term relationship with everyone in the transaction.
The basics of faith-based investing
Faith-based investing does not differ in its fundamental approach from that of investing. That is to say the way real estate is valued is generally the same across all investment approaches. The faith-based investor aims to impact social interactions with their faith's values and still get a proper financial return on the investment. These investment companies take actions aligning themselves with a set of underlying principles and often focusing on ethical concerns.
The faith based firms provide investors with the unique opportunity to earn market-rate returns while creating a transformative cultural impact. For example, a multi-family apartment can create a good return on investment and have support from communities to meet the needs of disadvantaged people.
The investing is about the bottom line
Faith-based investments are similar to other investment philosophies in its purpose of maximizing investment returns. The main difference between the standard investing and faith-based is the investment must align with the faith's principles both in the investment itself and how they purchase it.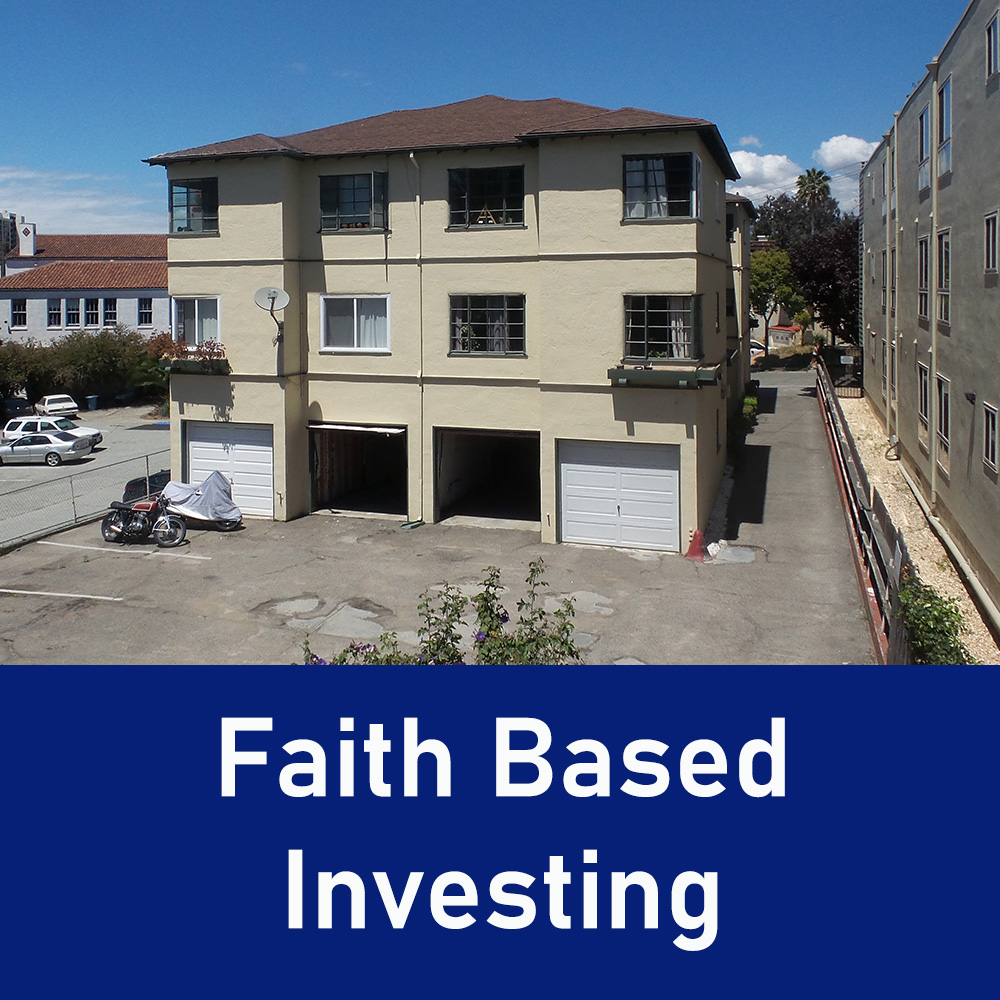 In other words, acquiring a quality property with unethical practices is not a faith driven principle in my option. Integrity is core to faith based investing. There is a difference between traditional and secular investment strategy versus faith based individuals and companies. Integrity is the way it should be. But we know people have abused religion and believers to steal money and reputations in the past. Due diligence is a high priority when dealing with a faith based business.
As a Christian real estate investor, you can have peace and discernment no matter the economic climate. Honoring God is the main goal of a Christian faith driven investor. Maximize the value in your projects by putting Jesus first. He challenges us to think bigger than our own needs. We can achieve this goal by calculating the eternal impact of how we can use our capital to promote God's kingdom. The importance of kingdom-minded economics is critical to faith-driven investing. Visionary investing begins with the Great Commission and God's calling for your life.
The Christian faith values help guide investors who want to align their faith with their investment strategies. Philanthropy and diversification are key principles dictated in the Bible. Success can be measured in human flourishing and community renewal as well as a good return on investment.
Real Estate as a Ministry vs Being a Faith-Forward Investor
There is a difference between using your property for ministry and being a faith-based investor. A ministry is usually defined to involve Christians in serving with a passion to promote Christ's purpose. As a Christian real estate investor we strive every moment to love and help the people around us and at the same time grow the wealth God has entrusted to us.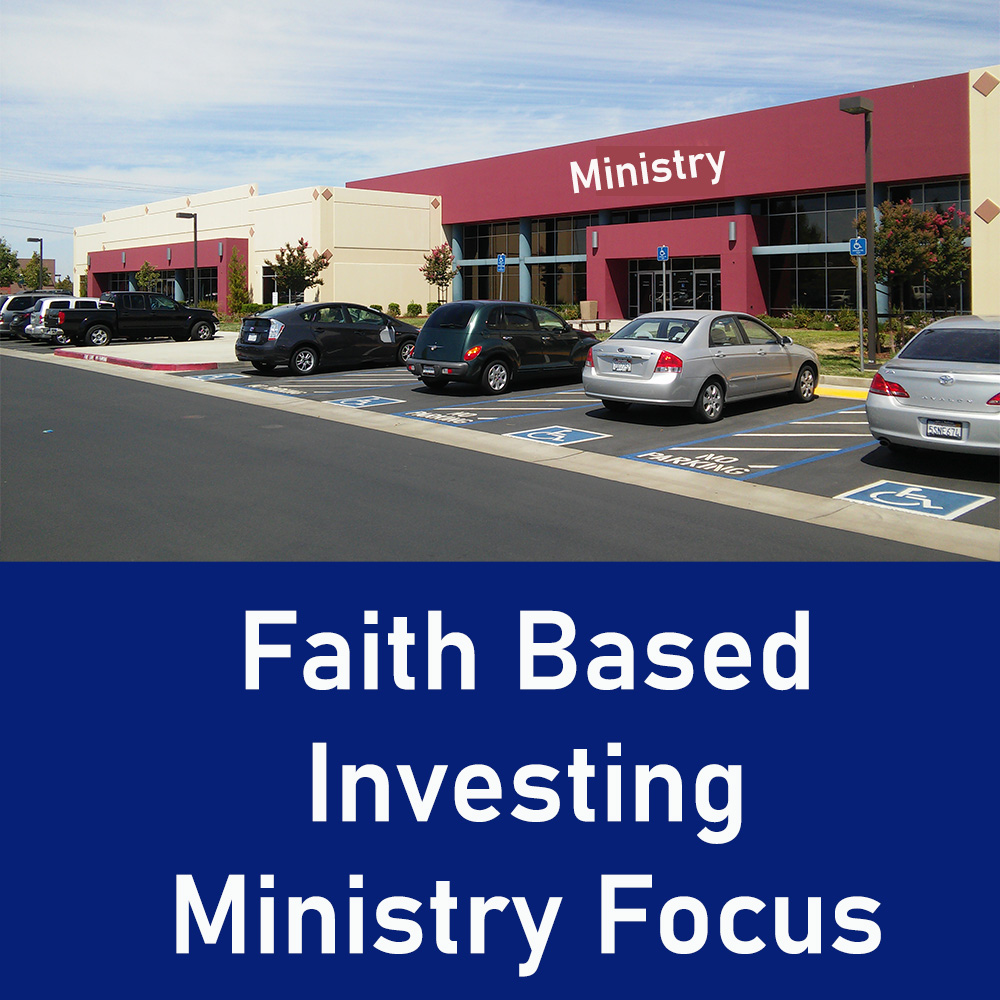 We need to believe in whatever field we are working in that it is God's will for us, but this is not necessarily a ministry. Investing can be a calling but a ministry is not based in profit or even in financial areas. A ministry can use real estate as part of its outreach but that is not the same as investing in real estate for asset appreciation or cash flow.
A ministry is typically defined as an activity done by Christians to serve the purposes of the church. As real estate investors, we are trying our best to love those we serve and work near in order to express God's love to others. Using our assets to further the impact of our faith is a wonderful use of our assets.  
Questions to Ask Yourself Before Using Your Real Estate as a Ministry
Can I find a specific property in my region to meet my ministry goals?
Do you know people who are passionate about the mission and are willing to invest?
Do you need a company who manages the property to use it in ministry?
How much are your investments going to return?
Do we need a home to be affordable for others?
Is this just a real estate investment or is it a tool for a ministry?
Is helping the homeless or unhoused community the goal or the real estate investment?
Do you want to help people learn a craft so you are looking for distressed houses or ugly homes?
Are you going to invest your own capital and credit or are you looking for faith based investors?
What are the specific needs of your local real estate market?
Can you use the real estate to teach people in the construction trades?
Residential properties as ministry
What is the most efficient way to use a residential rental in ministry? They most commonly offer people in need the option of renting housing at discounted prices. Maybe they give people a chance at good, clean and secure homes that they might not find elsewhere. It can become a problem to find accommodations for these individuals. The apartment owners care for residents by connecting them in relationships, which pays incredible dividends for everyone.
Christians have the opportunity to come and provide solutions to this problem. Give hope to the people that need it the most. Offering rent to own opportunities for families who cannot afford to buy a house is another great way to share the love of Christ. This may be a little worrisome about the condition of the property at times but can be a very satisfying ministry.
Commercial property as an investment and ministry
Commercial buildings can be ideal for churches or other religious institutions. Many churches seek commercial premises with great access points. You might help churches that are searching for an alternative location to invest in property. Some real estate investors feel it is in everyone's interest to be a win-win deal for the investor and churches. Focused on commercial properties can be a very good cash flow investment. But commercial real estate investing is not for the beginner investor. Research and due diligence is a must for commercial property investing.
Is faith based investing only Christian?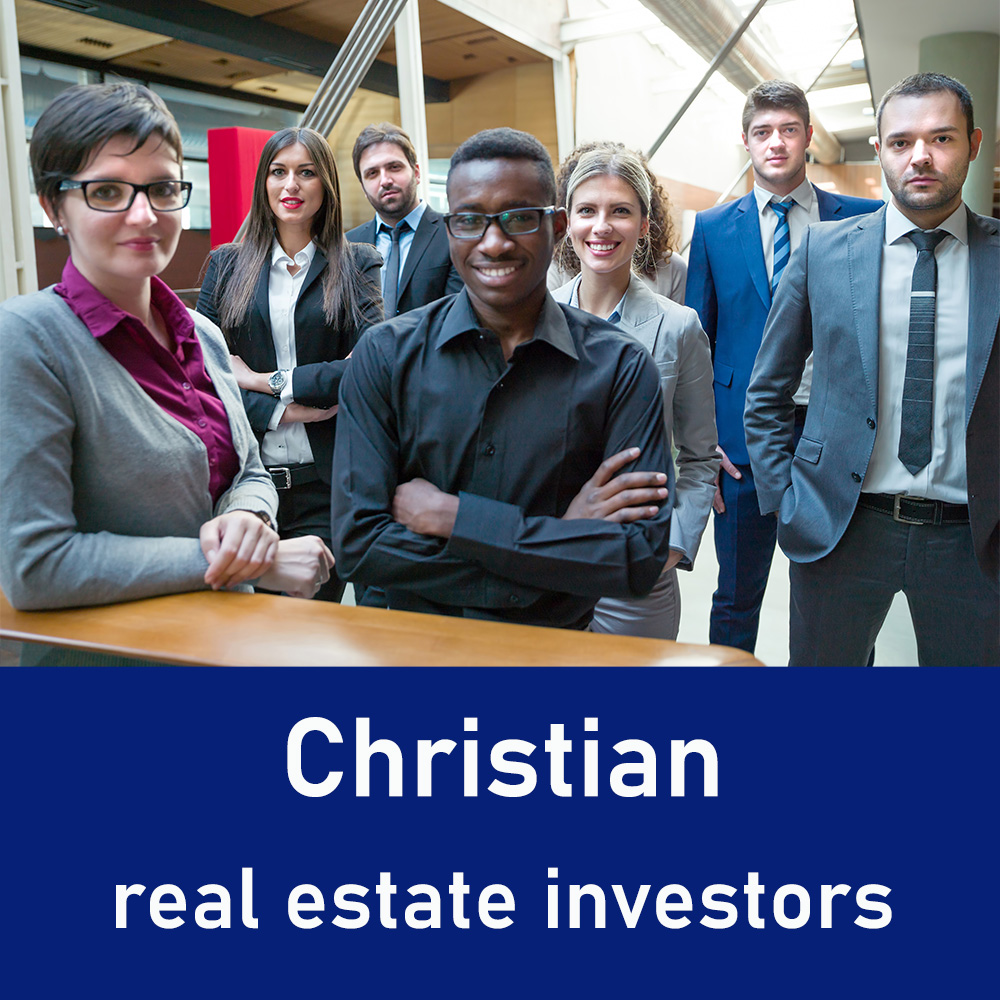 Faith based investing can be in the Christian faith. But faith based is a broad category and includes people in the Jewish faith, Islamic religion and other religions. I think most would define faith based investing opportunities as people who believe in a God. Spiritual systems that believe in a non-god framework would generally fall into a socially responsible investing group. They can have a strong purpose or point of view but it is not faith in a God prospective.
As Christian real estate investors we have a very unique opportunity to use our real estate as a way to love others. In fact, as I got into real estate investing, I started to build a deep desire to one day be able to use my investments to tremendously bless those around me. Of course, as Christians, we are called to be missionaries no matter where we are at.
Faith driven house buyers are looking for properties to buy. If you know of anyone who needs to sell a home and wants a fair market offer, you can let us know. We work with faith based investors in many areas.
What is socially responsible investing?
Social Responsibility Investments (SRI) or social investing is deemed socially responsible investments based on the business they conduct. The theme of SRI was social oriented investing. Socially responsible investments in individual companies with a social impact are possible either via socially conscious mutual funds or ETFs. SRI can also invest in real estate. Social Responsibility Investments is built on a passion that we are meant to live in community.
Conclusions:
Two main insights about faith based investing; the return goals and strategies. Faith-based investors want to generate returns when they choose investments that align with their religious beliefs and values. The investment strategy for faith-based investors is on ethically and socially responsible investments.
Faith driven investors are dedicated to the faithful use of their wealth to the glory of God. God owns it all and we are stewards of what He entrust to us. He cares deeply about how we use these assets to His glory and how the money impacts our heart. Dan Parisi is a faith based real estate investor.
Contact Northern California and Nevada faith based real estate investor Dan Parisi