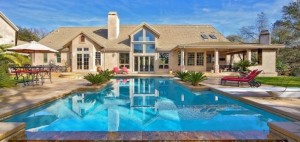 Want to win is the key. Win on price and win the emotional game are the keys to victory.
Generally speaking, when find yourself in competition with an all-cash buyer for your ideal property it is hard to win. Most realtors say "brace yourself for disappointment". Cash buyers are tough to beat, but it can happen with the right plan. Not all cash buyers are savvy real estate buyers.
First, diligently get your financing in order. Be ready for the perfect house to come on the market. Get per-approved (which carries more weight than a pre-qualification) by your lender and attach the pre-approval letter to your offer.
Next, look for the ideal property every day. When the just right home, in the just right community, with the perfect back yard to boot is there, be ready to make an offer. If you make an offer before the cash buyer shows up, you win.
Make an offer with speed of inspections on your side. Have your team of inspectors ready. Once your offer is on the table, send in the home inspector. Make the inspections happen in a matter of a few days. This can beat many cash buyers. Having your ducks in a row and consistently executing things like home inspection without missing a beat relays your competence and interest. This shows the seller you are ready. Speed of sale is important to many sellers.
Cash buys are notorious low-ballers. Bid your best offer up front and take all the advantage of a cash offer away. In the end, most property sellers want more money at the end of the deal. Give them that and you can close the deal.
One more important issue is the emotional element. Cash buyers are generally investors. "I am going to make money when I buy your home" is an emotion. But you share how you are going to make this house a home. Sharing things you like about the house and community will win you points with the home seller. Talk about how you are looking forward to meeting your new neighbors. Their old friends and neighbors could be very important to them. And finding them a quality neighbor like you will win them points and may just get you that new home.
Reach out to Dan Parisi real estate professional to help you win your dream home.