Does having animals at home make you a better person?
Arthur Schopenhauer said "Compassion for animals is intimately associated with goodness of character". When we moved to the country, we knew animals would be a big part of our family. Little did I know how big a part they would play.

Not all homes are a good place for animals.

Our home in the heart of gold country Colfax, California

was built with animals in mind. First the 1 acre plus property was fully fenced. That was a big help when giving the animals freedom to explore the land around the house. The remote gate opener was a big help for keeping the dogs and other animals on the property. It is also very nice when it rains.
Our family had the standard dogs, cats and fish but when we moved to the country it opened up a whole new animal experience. Our family became involved in the local 4-H. We had a neighbor who raised pigs. He sold us a pig to raise for 4-H. Who knew pigs could be so much fun to raise?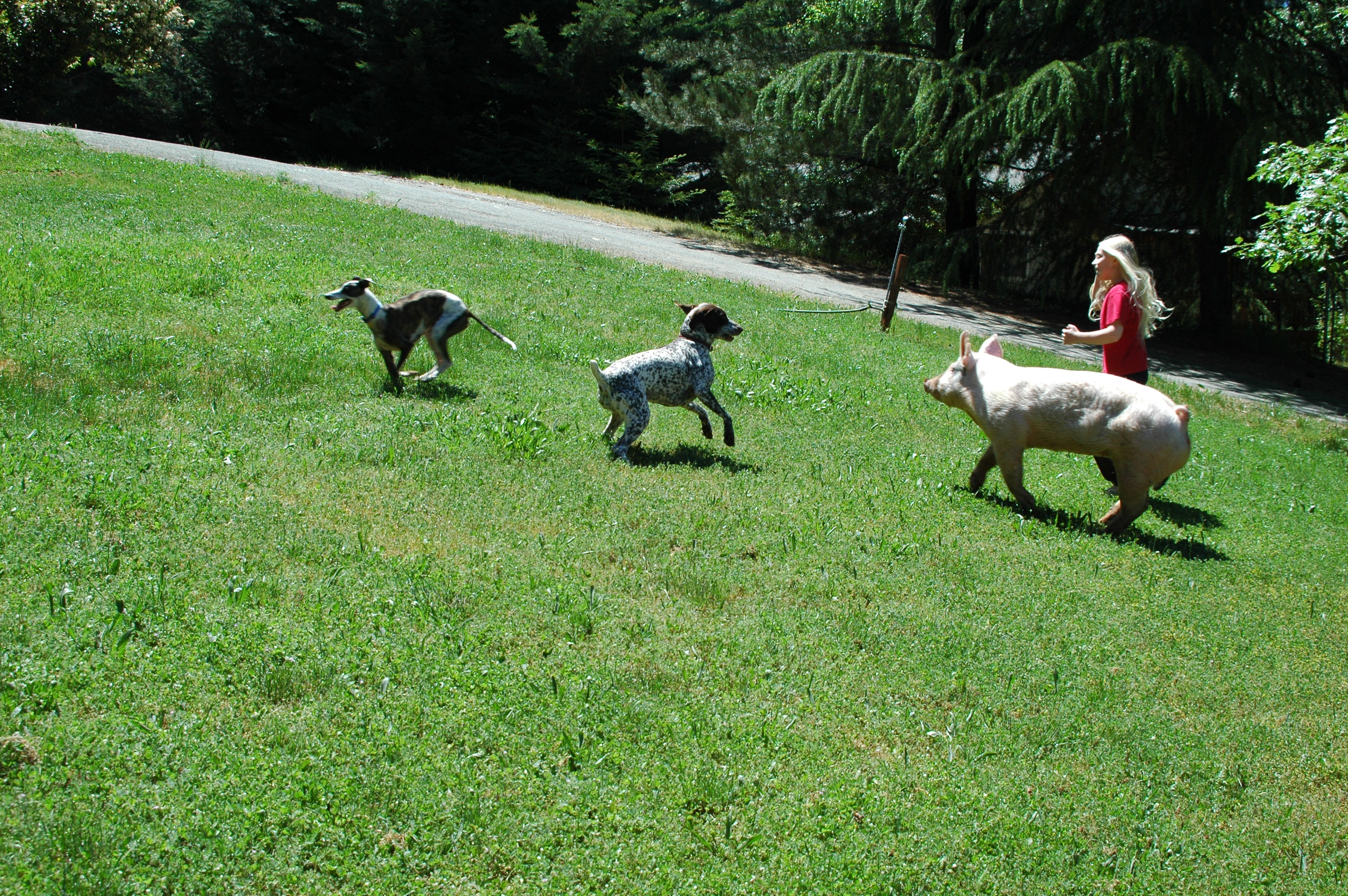 We have raised pigs, chickens, goats, sheep, ducks, turkeys, a cow, rabbits and a horse.

Taking care of the animals all added to our family. Dealing with the hardships and death of the animals also taught our family many valuable lessons. We became better people because of the love we gave the animals and the love received from them. The animals made us laugh and cry. They listened to us and we heard them. The animals needed us (some more than others) and we benefited from them.
---