Citrus Heights Homes for Sale Report
Why are Citrus Heights Ca homes in demand? The three main reasons are location, style of houses and affordability. Citrus Heights California is a great location with it shopping, transportation, schools, park and so much more. Next the diverse style and size of house in Citrus Heights create demand from first time home buyers to move up and luxury home buyers. Citrus Heights also has affordable homes.
Check out video on Citrus Heights real estate
All these factors shape Coffee Real Estate Citrus Heights market report. Homes in Citrus Heights are in a seller's market. There are some key factors used to make this assertion.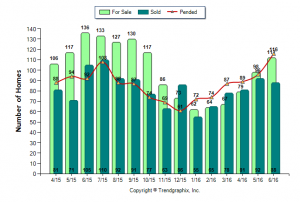 88 homes in Citrus Heights sold in June 2016 as shown in the dark green bar on the chart. This is down from last year and last month. The light green bar shows the number of homes for sale. There are just over 100 homes for sale in Citrus Heights. The low inventory of homes creates a seller's market and a smaller selection house for buyer to choose from. The red line in the chart is the number of Properties under Contract or Pending.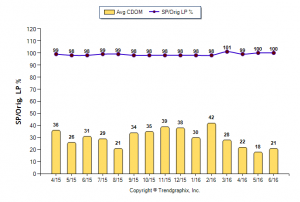 This next chart shows The Days on Market. The average Days on Market (DOM) shows how many days the average property is on the market before it sells. An upward trend in DOM trends to indicate a move towards more of a Buyer's market, a downward trend indicates a move towards more of a Seller's market. The Days on Market in Citrus Heights is low.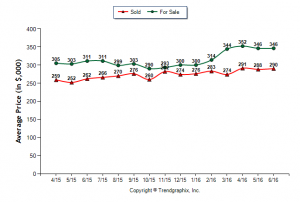 The purple line on the chart is The Sold Price vs. Original List Price. It reveals the average amount that sellers are agreeing to come down from their original list price. The lower the ratio is below 100% the more of a Buyer's market exists, a ratio at or above 100% indicates more of a Seller's market.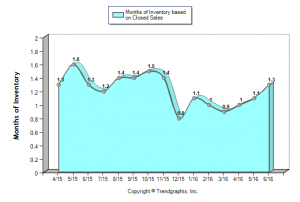 The last chart is the Months of Inventory. A comparatively lower Months of Inventory is more beneficial for sellers while a higher months of inventory is better for buyers. A general rule of thumb is more than 6 months of inventory is a Buyer's market. Less than 3 months of inventory is a Seller's market. And 3 – 6 months of inventory is considered a neutral market.
Citrus Heights is a great place to make a home. One of the strongest reasons for demand for a home is location. Citrus Heights is a wonderful place to live and raise a family. The strong demand is the many reason for Citrus Heights strong real estate market.
Info on Selling your home for more money
Dan Parisi
Coffee Real Estate
916 276 8482
Equal Housing Opportunity