Coffee Real Estate
The place to come for information about your home.
1. Selling your house for the maximum price is imperative.
Price is generally the most important aspect to the home owner when selling.
2. How fast your house sells is significant.
Often the next important aspect of selling the house is speed. How fast it sells is frequently just as important as price.
Getting the mix of speed and price is the art of marketing your house.
Looking to purchase a new home?
Congratulations! Getting the right mortgage could be the key to getting the right home. Our loan specialist will personally find you the best mortgage. Especially if you are a first-time home buyer. The right loan professional is vital to get the loan to fund.
Looking to refinance home?
Finding the right rate and keeping the cost of the loan is all important. Our personal "hands on" loan process can keep the cost and rates just were you want them.

Where do you want to live?
The neighborhood you choose to live in is extremely important to your happiness in the home.
What price range do you feel comfortable?
You can use the price range to narrow your home search.
What style of the home do you want?
We will consider a Home's Curb Appeal when finding your home.
What Floor plan?
This could be the most important issue when looking for a home. You may have very particular needs in a home.
Your house value?
It is Fast and Easy but personal. A real estate agent will personal establish your home value.
Fill out simple house value form
give basic contact info
The Real Estate Agent does comparable
Send you and up to date value for your home
Home Valuation
HousingSacramento.com
HousingSacramento.com's aim is to be the real estate resource for our clients and readers. The goal is to listen to their concerns and consistently communicate with clarity. We are to maintain the highest degree of integrity when dealing with our clients and others, be our client's advocate at all times, and endeavor to make each transaction smooth. HousingSacramento.com is to be driven by 2 concepts: Kaizen meaning "continuous improvement" and the Golden Rule.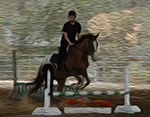 HousingSacramento.com is the place for equestrian resources and for people looking for horse property in Northern California. And our horse property specialist can help you sell for the best price.