Mortgage loan numbers tell the story
Understanding the different types of mortgage loans can be hard. A big part of the picture is the numbers. How do the numbers make a difference is a key question.
How much is the loan payment each month? How much money will I pay the lender for the life of the loan? How will the interest rate impact my payment? Is the cost of a lower interest rate worth the cost of the loan? And many more questions can be answered by seeing the numbers.
CLA realty – Sacramento & Foothills has a mortgage loan payment calculator on our fast and secure mortgage loan application site ExpessRealEstateLoan.com. If you want more information about the web site check out this blog.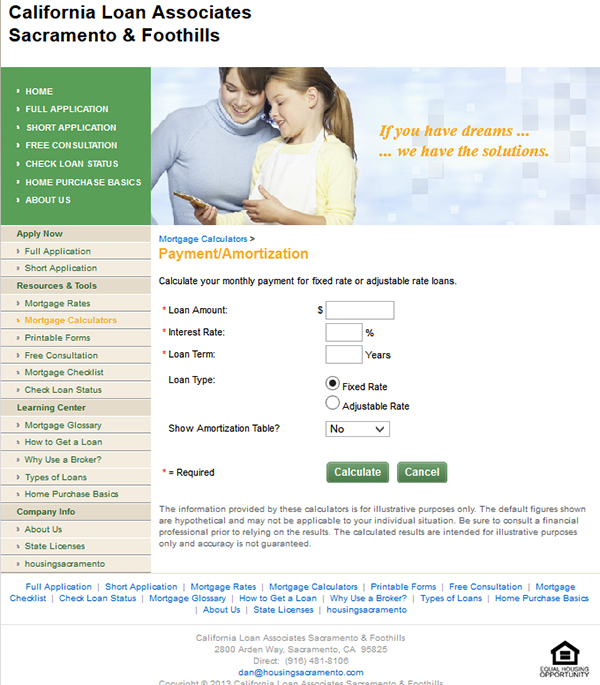 The median house price in Sacramento is $165,600 as of February 2013. We will use that number to generate some sample mortgage loan numbers to compare the different mortgage terms. Follow the link to expressrealestateloan.com Loan payment calculator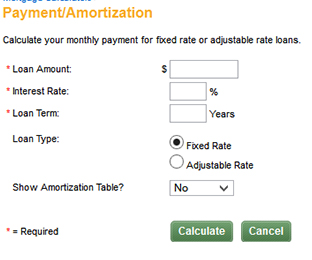 Now let's add the numbers to the Loan payment calculator and see what they tell us. Sacramento's median house price of $165,600, and a loan rate of 4% with a 30 year fixed loan. Show Amortization Table? Choose "Yearly" for more information if you want. Then click Calculate (Sacramento loan calculator)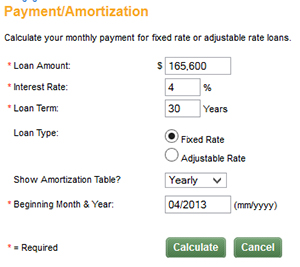 | | | | | |
| --- | --- | --- | --- | --- |
| Time Period | Regular Payment | Principal | Interest | Balance |
| 04/2013 - 03/2043 | $284,615.93 | $165,600.00 | $119,015.93 | $0.00 |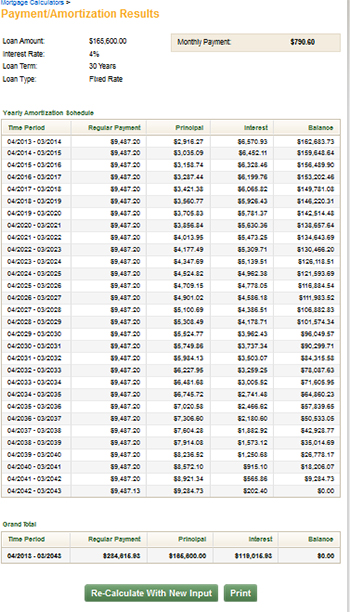 Click "Re-Calculate With New Input"
Lower the rate to 3% and check out the change in monthly payments and total interest paid.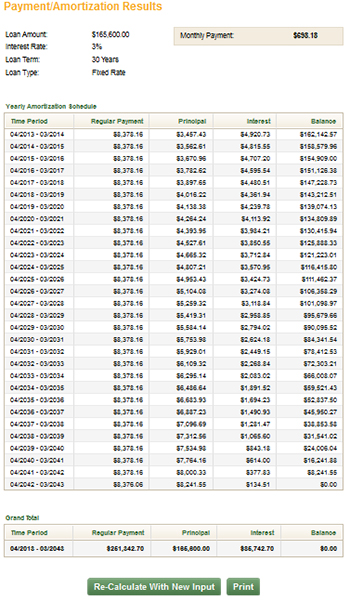 That is how you get the numbers to check and see what loan is best for you.
Play with the mortgage payment calculator until you feel comfortable with the loan numbers. Work with your mortgage professional to find the best mortgage for you.
Ask Dan Parisi for a free mortgage consultation and information. Email him at [email protected] or call 916-481-8106.