Sacramento Housing Numbers
November  2013
Charts are good for viewing what the data of the Sacramento housing marketing is doing. This chart of the number of Homes for Sale and Homes that Sold shows that there are many more homes for sale than are being sold.  This is a change from what we saw for the first half of the year.  The chart shows that homes were being bought as fast as they could be put on the market, but that has changed now.  The past several months have had many more homes for sale, but the number of buyers did not increase.  This puts us into what is known as a "buyers' market".  A buyers' market is one where buyers have many homes to choose from and where they have the power to negotiate for a better price.  Sellers are lowering their asking prices to try to attract attention from the small group of buyers.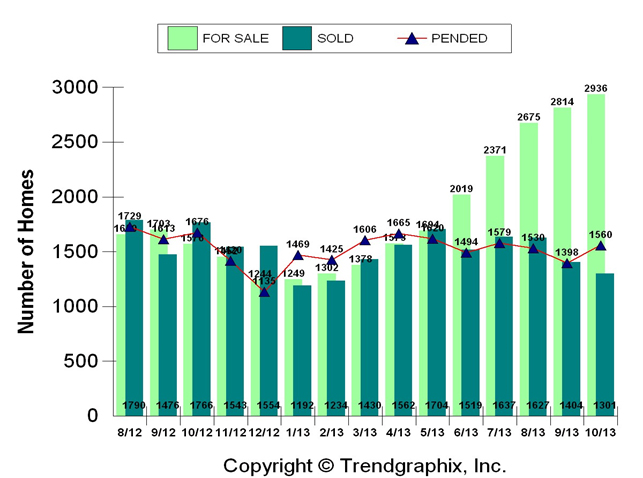 The Months of Inventory chart shows how long there will be real estate inventory available if sales continue at their current rate. The more houses for sale, the more it becomes a buyers' market. The less houses for sale, the more it is a sellers' market.  The Sacramento area is adding to the inventory. This is helping buyers have a better choice of properties.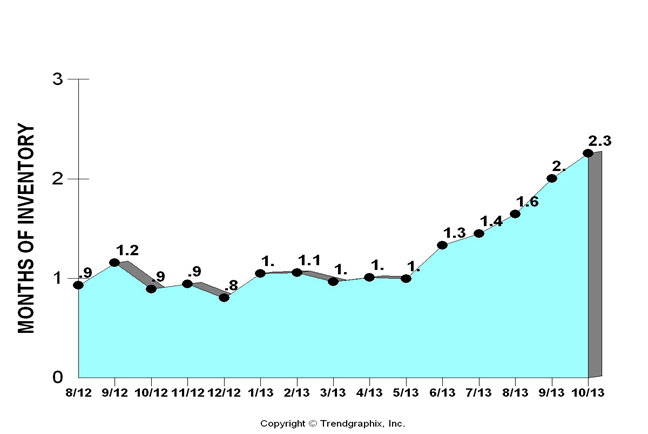 The last chart shows the average asking price and the average price that homes sold for.  This chart can be a bit confusing.  The two lines represent different sets of homes; it's not saying that homes are selling for less than the asking price.  It's saying that the average asking price is higher than the average selling price.
On the graph you can see that the Sold line has been increasing and is coming close to converging with the For Sale line.  This means that buyers are beginning to pay a little more, on average, than they have in the recent past.  This also means that buyers and sellers are much closer to agreement on the price that should be paid for a house and that there will be less haggling over price.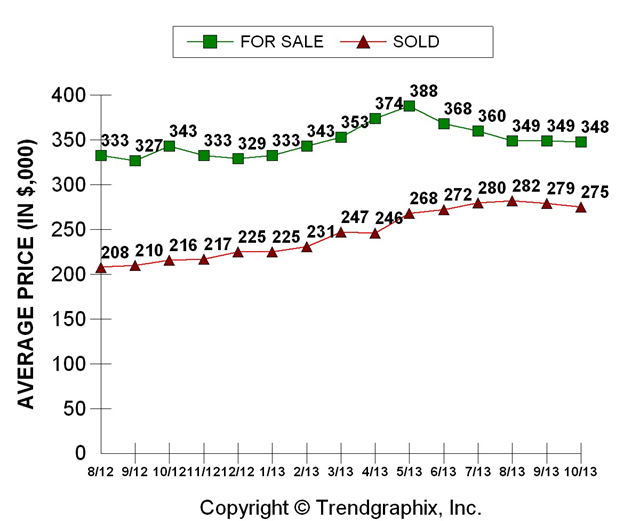 The Sacramento housing market is a very complicated composition at this time. Knowing the ins and outs of the market place puts you in a place of advantage. Dan Parisi CEO of Coffee Real Estate has built a real estate team to help his clients navigate the current real estate market. Let us do a custom market evaluation to see where your property value stands at this time.
*All reports are published Nov. 2013, based on data available at the end of Oct. 2013.
All reports presented are based on data supplied by the Metrolist MLS. The Metrolist MLS does not guarantee or is not in any way responsible for its accuracy. Data maintained by the Metrolist MLS may not reflect all real estate activities in the market. Information deemed reliable but not guaranteed.