Sacramento Housing Numbers
September 2013
Charts are good for viewing what the data of the Sacramento housing marketing is doing. The chart of number of homes for sale and homes that sold shows an evening out of the trend. The last few months are showing a flatting of the market.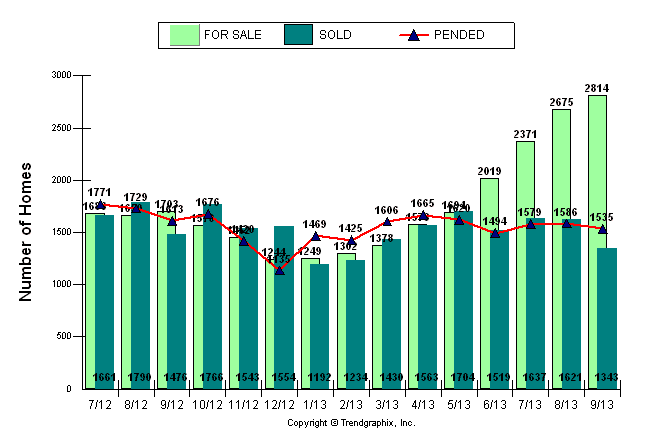 The months of inventory chart shows how many houses in the Sacramento area are for sale. This is determined by how many houses need to sell to get to zero inventory if no new houses are added to the list. The more houses for sale, the more it becomes a buyers' market. The less houses for sale, the more it is a sellers' market.  The Sacramento area is adding to the inventory. This is helping buyers have a better choice of properties.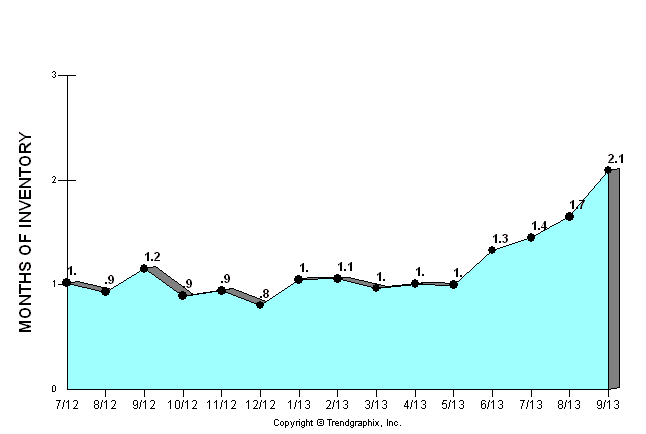 The median house price chart shows the trend of the price in the Sacramento area. This chart was shows a clear upward trend of the median price. But it is now flatting out. This could be part of the supple demand balancing act. Or it could be the affordability issue. As interest rate rise the same payment buys less house for the money. This chart may be showing this impact of the Fed's program. Read more about that in the Bernanke article.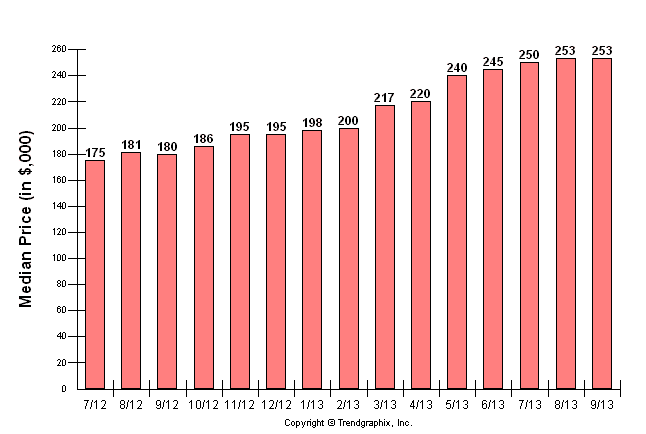 The last chart is a list price of houses for sale and the average price sold. This is not the house was listed at $360,000 and sold for $281,000 chart, but what is the average of the houses for sale in Sacramento. And what is the average of the houses that sold. The sold line is moving sideways. This could be a meeting of the minds of buyers and sellers. It could also be a short term top to the market. The next few months should show the impact of the higher mortgage cost.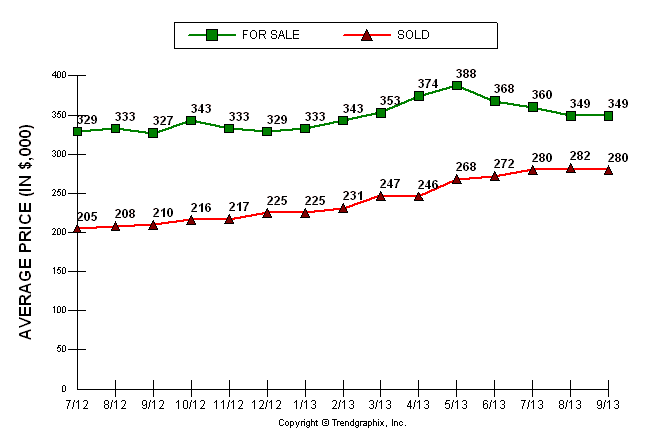 The Sacramento housing market is a very complicated composition at this time. Knowing the ins and outs of the market place puts a buyer or seller in a place of advantage. Dan Parisi CEO of Coffee Real Estate has built a real estate team to help his clients navigate the current real estate market. Let us do a custom market evaluation to see where your property value stands at this time.

*All reports are published September. 2013, based on data available at the end of August. 2013.
All reports presented are based on data supplied by the Metrolist MLS. The Metrolist MLS does not guarantee or is not in any way responsible for its accuracy. Data maintained by the Metrolist MLS may not reflect all real estate activities in the market. Information deemed reliable but not guaranteed.