Sacramento Housing Numbers
August 2013
Charts are good for showing the mind what the numbers are showing. The chart of number of homes for sale and homes that sold reveals the upward trend in a very choppy way. The last few months are showing a strong upward direction.
The number of houses for sale took a big jump, which should mean a bigger selection of houses? But if you are in the real estate market, you know that does not mean it is the type of house you are looking for.
The months of inventory chart shows how many houses in the Sacramento area are for sale. This is determined by how many houses need to sell to get to zero inventory if no new houses are added to the list. The more houses for sale, the more it becomes a buyers' market. The less houses for sale, the more it is a sellers' market.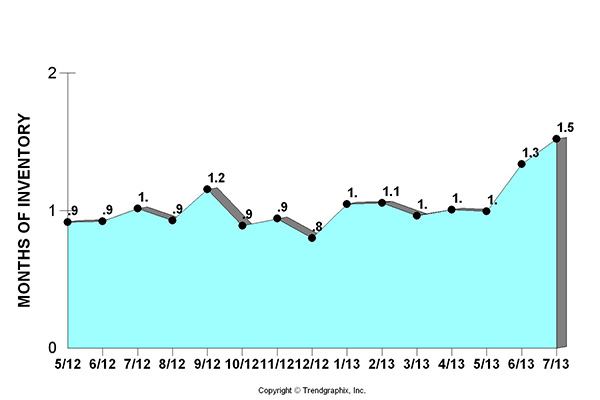 The median house price chart shows the trend of the price in the Sacramento area. This chart shows a clear upward trend of the median price.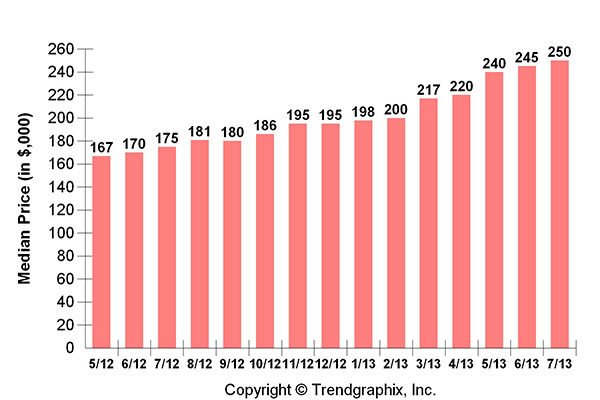 The last chart is a list price of houses for sale and the average price sold. This is not the house was listed at $360,000 and sold for $281,000 chart, but what is the average of the houses for sale in Sacramento. And what is the average of the houses that sold. The sold line is moving up very nicely. It looks like more  lower priced homes are entering the market, driving the average price lower.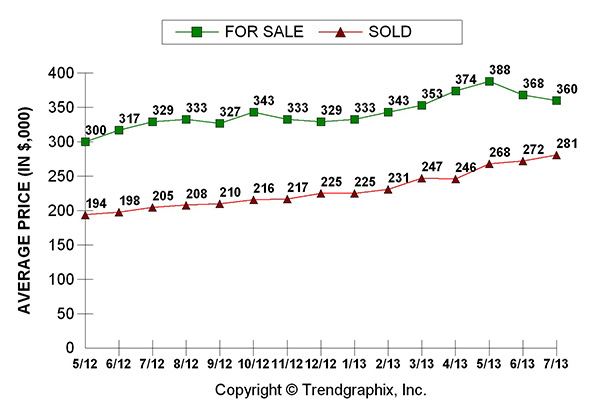 The Sacramento housing market is a very complicated composition at this time. Knowing the ins and outs of the market place puts a buyer or seller in a place of advantage. Coffee Real Estate CEO Dan Parisi has built a real estate team to help his clients navigate the current real estate market.
*All reports are published Aug. 2013, based on data available at the end of Jul. 2013.
All reports presented are based on data supplied by the Metrolist MLS. The Metrolist MLS does not guarantee or is not in any way responsible for its accuracy. Data maintained by the Metrolist MLS may not reflect all real estate activities in the market. Information deemed reliable but not guaranteed.