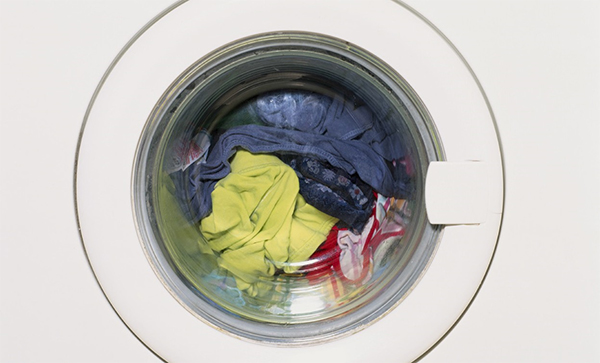 Living green isn't only the right thing to do…it's also the smart thing to do.
Cleaning Tips
Some commercial cleaning products contain harmful chemicals that can adversely affect waterways, rivers, streams, aquatic life and indoor and outdoor air quality. Cleaning products can also be harsh to human skin, eyes and respiratory systems, particularly for allergy sufferers. Fortunately, there are some effective and often less expensive green alternatives that can be made with readily available natural products.
It is always good to test in a small area unseen first. Some specialty surfaces react to natural or man-made cleaning product differently. Test first is a good saying.
Kitchen
•    Use a biodegradable dish washing powder which works without bleach and phosphates and doesn't leave a chemical residue behind. Mix baking soda and water to clean sinks, counters and refrigerators.
•    White vinegar cuts grease on cooking utensils, stove tops and counter tops. Rinse with warm water.
•    Oven cleaners often contain a lot of strong chemicals and can irritate respiratory systems, eyes and skin. Instead, make a paste of baking soda and water. Rub the paste on the inside of a cool oven and wait a
few hours or overnight before scrubbing. Rinse any residue with a damp cloth.
•    Clogged kitchen drain? Instead of using a commercial drain cleaner with harsh chemicals, remove as much standing water as possible and try pouring boiling water (or baking soda followed by boiling water) down the drain. It may take several pots of boiling water to do the trick.
•    Use kosher salt or other coarse salt to clean copper cookware and ceramic baking dishes.
Bathroom
•    To clean tubs, mix baking soda and liquid soap to a thick consistency and add about a tablespoon of white vinegar. For tough spots that need more abrasion add some kosher salt to the mixture.
•    For a natural disinfectant, mix two cups of water, three tablespoons of liquid soap and 25 drops of tea tree oil. Or, mix 1/2 cup borax powder with one gallon of hot water.
•    To treat mildew on tile and other hard surfaces, mix equal parts hydrogen peroxide and water. Spray or rub on mildew stains and wait a few minutes before rinsing. (Take care when applying this mixture; hydrogen peroxide acts as a bleaching agent and can fade fabrics, rugs, clothing, paint, etc.)
Laundry
•    To clean your washing machine safely and environmentally responsibly, remove clothes and add one cup of white vinegar before running
a regular cycle.
•    To brighten laundry, add 1/2 cup of fresh, strained lemon juice to the rinse cycle. To remove detergent residue from clothes and to help prevent dark colors from fading, add 1/4 cup of white vinegar to the rinse cycle.
•    Instead of chlorine bleach, try using about 1/2 cup hydrogen peroxide per load. (Like bleach, hydrogen peroxide will fade colored fabrics.)
General Cleaning
•    To scrub floors other than hardwood, use washing soda (sodium carbonate) for tough jobs and rinse well. For everyday washing, dilute one cup of washing soda with one gallon of warm water and add two to three tablespoons of white vinegar.
•    For window cleaning, mix two tablespoons of white vinegar and one gallon of water in a spray
bottle. Spray windows with the solution and use old newspapers instead of paper towels to wipe clean and shine.
•    For fresh carpet stains, use club soda to pour on the stain and blot dry. For bigger carpet spills, sprinkle cornmeal on the stain. Wait a few minutes and vacuum.
•    Baking soda or cornstarch makes a great carpet deodorizer. Just sprinkle it lightly across the carpet, wait a few minutes and vacuum.
•    Lemon juice can clean hard water deposits, tarnish on silver and can clean buildup and dirt on wood.
•    You don't really need to use dusting sprays on furniture. Instead, lightly dampen a soft cloth with tap water and dust.
•    In lieu of air fresheners, simmer apple cider, pineapple juice or orange juice with cinnamon sticks and
cloves on the cook top. Do not leave the mixture unattended and watch carefully to make sure that the liquid doesn't boil completely down.
Read more in the Live Green Save Green Guide.
Green homes in California not only help with the energy usage but add to the resale value. Dan Parisi CEO of Coffee Real Estate says "Green homes are great for the environment and the owner's assets. They will appreciate more than the energy saving."
For a free home valuation to see how much your home's green improvements helped the value: FREE Home Valuation