DIY
Simple Drywall Repair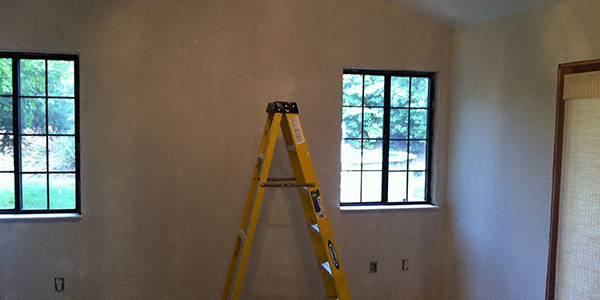 The inside walls of most homes are created with drywall. Drywall is also known as wallboard or gypsum board. Drywall holds up well, but every now and then gets damaged. Fixing drywall is a fairly simple process.
To fix a small hole or dent one method is a simple 5 step process. Step 1 is prepare the damage. Cut out the damaged area. Make sure all the broken drywall is cut out. Generally a square shape is easiest to work with. Drywall cuts well in a straight line. Make sure that the replacement drywall fits into the hole.
Step 2 is to create a support for the replacement drywall. Find a piece of wood like a 1×3 and about two inches longer than the hole on each side. Place the wood inside the wall and screw two screws on the bottom and top to create the support.
Steps 3 attach the replacement drywall to the back support with a couple of screws. For small areas this should be strong enough. But if the area is big, then cut back the drywall to the studs and screw the replacement drywall into the studs.
Step 4 now is the time to use joint compound to make the replacement drywall bond to the original drywell for a strong and finished look.  Use drywall tape or mush to bind the edges. Spread compound around the whole repair and feather out from the edges to make a smooth transition. This should be a two-step process. Step one is the base coat and step two is the finish coat. Wait until the base coat is dry before doing the finish coat.
Step 5 is finishing the repair. First, sand the compound smooth or texture the second finish coat to look like the original area. This is the step that will make it look like a repair or just part of the wall. Take your time and do it right and it will not be an eye sore. If the area is textured, practice on some scrap drywall making the compound look like the original wall. Try different ways to make the texture. The time will pay off with a clean looking repair. Then , just finish with paint to match the wall and the job is done.